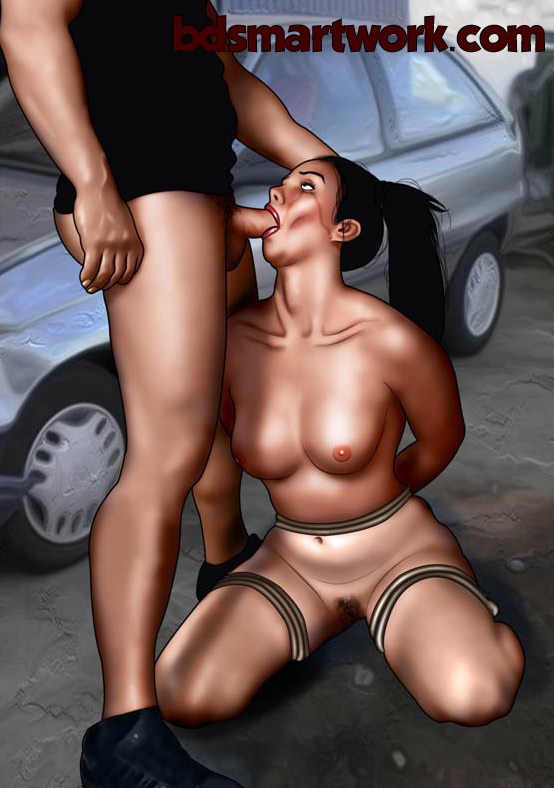 "Urrghhhh!" Betty spat, drool pouring from her mouth as the thick, smelly cock of the mechanic finally left her aching throat. "Please, I changed my mind! Forget the repairs, I'm leaving! I'm leaving right now! You fucking asshole, you almost choked me to death."
Betty tried to stand, but the mechanic's iron grip on her shoulders kept her down on her knees.
"Oh no, I've already done the repairs, and they were expensive. You promised me a world class blow job in exchange and that's what I'm gonna get. If you haven't learned how to deepthroat yet, that's your problem."
"NO! I'm leaving! LET ME GOOOO!" Betty began shrieking as the mechanic began dragging her into his garage. "Please! PLEASE! You're scaring me!"
"Good. They say fear is a natural aphrodisiac…" The mechanic laughed.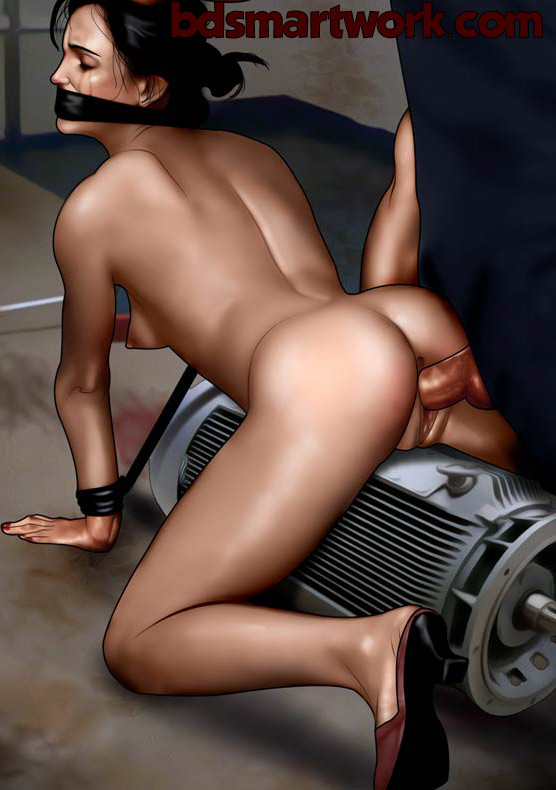 "PLLSSSHHHH STTTHHHPPPPP!" Ashley cried behind the gag, her entire body shuddering with each brutal penetration. The fucking was bad enough, but the bastard ha also forced her to straddle some piece of equipment he had in the garage, and every thrust slammed her pelvis into it, scraping her delicate clit across the harsh metal.
"Fuck yeah… I wish more whores like you would break down around here. Normally I'd just throw you in the trunk of your car and take it to the wrecking yard, but fuck, your pussy is so nice that I think I'll keep you."
"Nnngghhhhh!" Ashley sobbed, her future life as a permanent fuck doll flashing horribly before her eyes.