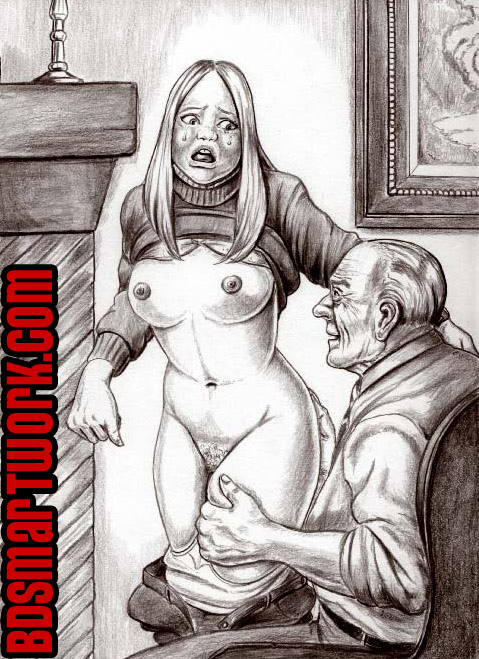 He was like a child with a new toy. He now ran his hands gleefully the crying girl's exposed flesh. She cringed, revolted by the touch of his fingers as they wandered freely over her naked body, fondling her breasts, stroking her belly and thighs then down to her young slit. "Did this boyfriend of yours fuck you? I want to know if you have ever been fucked."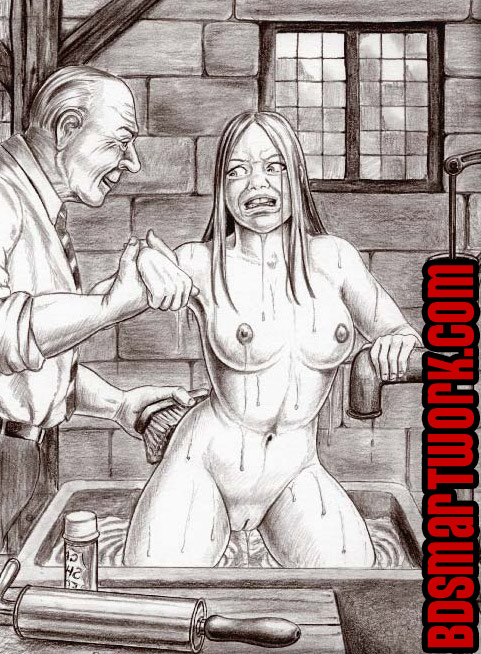 "That's cooled you down and this'll soon warm you up," he said, as he picked up the scrubbing brush. He grabbed her and set about vigorously scrubbing her naked flesh all over. She yelped squirmed and wriggled in pain as the stiff bristles scoured her soft skin.
Soon her body glowed like a boiled lobster.