Archive for Geoff Merrick
Category:
Geoff Merrick
,
Lesbi k leih
| Tags:
artwork
,
bdsm comic
,
bdsm saga
,
bdsm story
,
comic bdsm
,
dominance
,
femdom
,
fuck dolls
,
fuck toy
,
geoff merrick
,
humiliation
,
Lesbi k Leih bdsm
,
master bdsm
,
mistress bondage
,
Only fiends
,
punishment
,
rope
,
sadomasochism
,
sexual slavery
,
sick comic
,
spanking
,
submission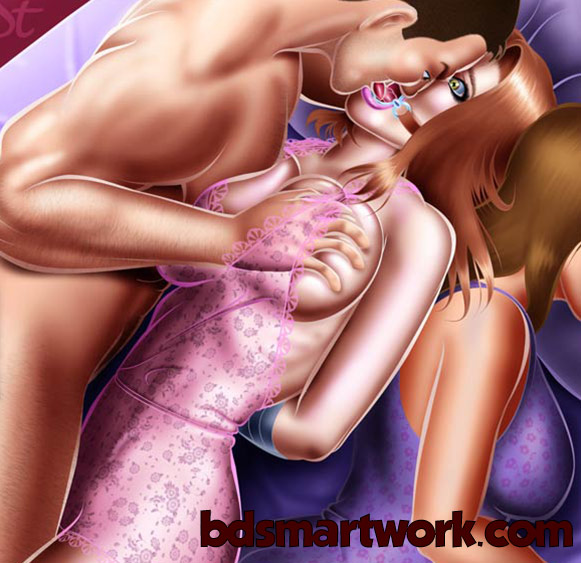 Claire woke up in bed, on her left side, between her captors.
The teacher snored quietly behind her, to Claire's right. The girl felt the horrid woman's rear and shoulder blades pressing against her bound arms. But that was above and beyond the primary shock.
All the girl wore was a sheer, backless, pink lace, plunge-necked, micromini, halter babydoll.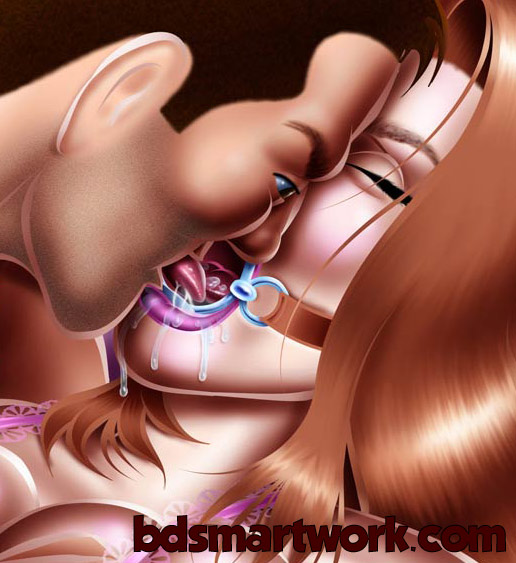 Her forearms were strapped horizontally behind her with what felt like bandage. A padded strap, buckled tightly behind her head, sunk deep into her mouth, wrenching back her luscious lips.
Claire's eyes fluttered, then snapped open when she realized that the deliveryman was pressed against her – one hand contorting her right breast, and the other holding her head as he slavered her mouth and throat.
Omigod, she thought in horror, her eyes widening. He's making out with me.
Her eyes rolled, brow furrowing, as his salivating lips and slimy tongue mashed her mouth.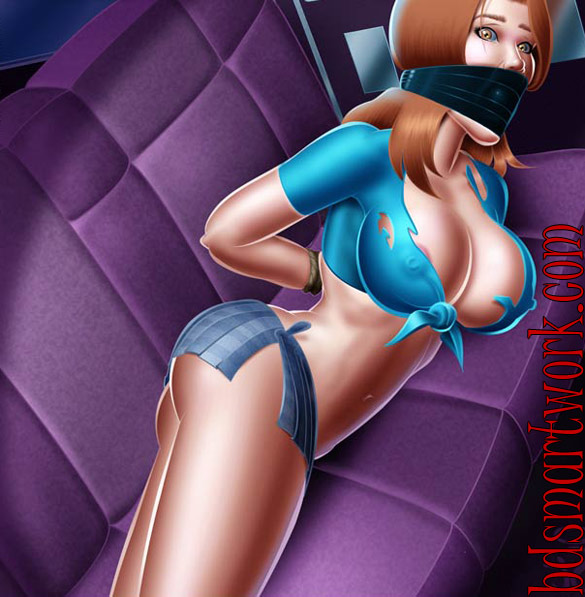 The place was a simple two-story tract house with a finished basement on a normal suburban street that ran parallel to a main thoroughfare full of mini-malls, big-box stores, and chain restaurants. BDSM Art is here.
In fact, the first thing Claire saw, when her big, wide, eyes opened, was a home goods store in the late afternoon sun. That vision gave way to trees, then houses, and finally a two-car garage at the end of a driveway.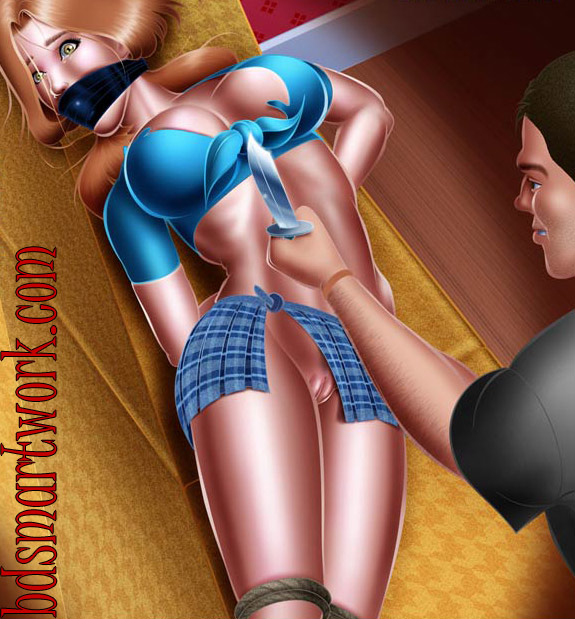 Claire's popping brown eyes shot down to see that her breasts were barely contained by the way her torn shirt was knotted together, her chest flesh bulging out the top, sides, and bottom. What remained of her pleated skirt was pinned at her right hip, becoming little more than a plaid loincloth. Her leggings were m.i.a. but her high heel ankle boots were still tightly covering her feet. She saw the expertly secured straps at her ankles and knees. She could feel the cords at her wrists and elbows.
"You're supple," he giggled. "You can put your arms together behind your back as easy as pie. Can't wait to try a reverse prayer on you…."
She tried to plead with her voice, hands, and body, but all she accomplished was making her tits protrude even more.
"Now, now, don't beg," he soothed. "I'll fuck you again soon enough, I promise."
Claire slammed back as far away from him as she could, screeching with all her might, tears all but exploding out of her eyes. He just laughed, pulling the van into the garage. He touched the button on the box clipped to the window-shade, and the garage door started lowering behind them. Suddenly Claire realized that she was well and truly trapped, but before the full import could sink in, he was gone, and the driver's side door was slamming shut. 3D BDSM stories are here!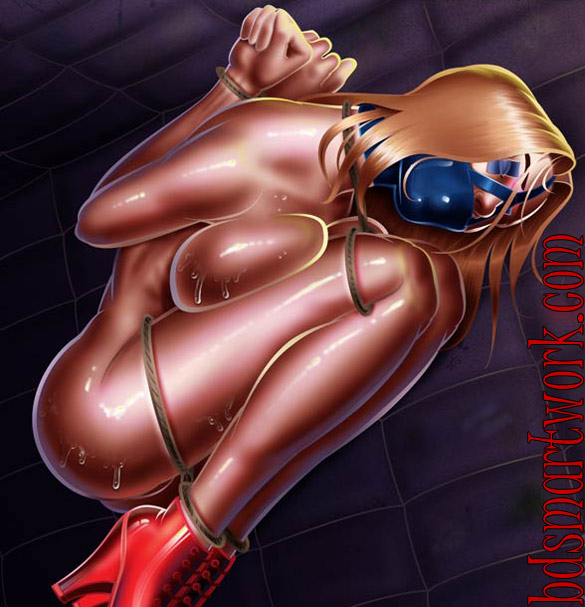 She was making sounds he could discern now; combinations of moans, grunts, cries, and sobs. She tried to scream, cry out questions, or make any words that would help her understand what was happening.
That was okay with him. Her confusion only added to his excitement. It had been her torso as well as her smile that did it … not just her tits, but the way her sides were so sleek, so long, and so smooth. He held those wonderful sides now, watching those tits bounce as he surged inside of her for the second time in less than a half-hour.
Her beautiful back arched, her beautiful neck stretched, her beautiful head went back, she made a sound like a drowning kitten, and then she was refilled. Before she could completely comprehend it, he threw her down onto the van floor on her back. She quaked, gasped, and started to cry.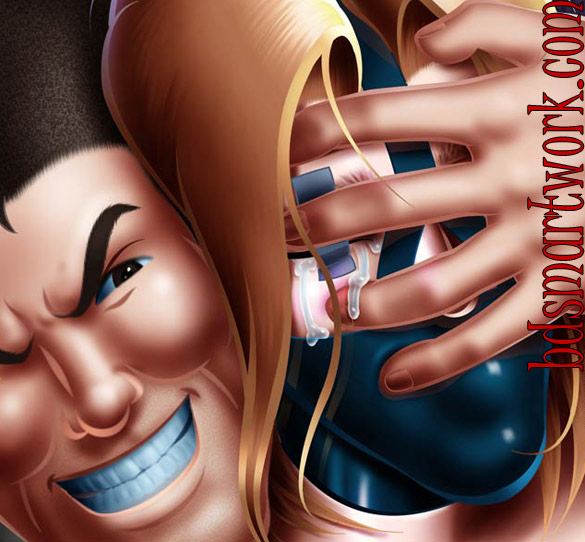 Grabbing a breast while jamming her head back onto his shoulder, he rammed into her with brutal fervor as the cop car came toward the van. Groaning with malice and stimulation, he raped her all the more relentlessly as her beautiful little body writhed against him in the small space.
The cop car came alongside. He achingly came into Claire Holden again. The cop car passed by, obliviously.
Claire wailed and cringed; sounding, looking, and even feeling like a frightened, trapped fawn. He sneered malevolently, holding her down on him while pumping up his hips once, twice, three times more. Finally, he sat back, wheezing. "Yeah, darling, that's the way I like it…!"
Claire tried to get her balance, but sagged against him, dizzy. "Aw, poor baby," he cooed. "All tuckered out, are we?" Tenderly fondling her strapped-in head and bulbous breast, he slowly moved her off his stiff, fetid, spike. It emerged from her moist, tender cunt like a snake.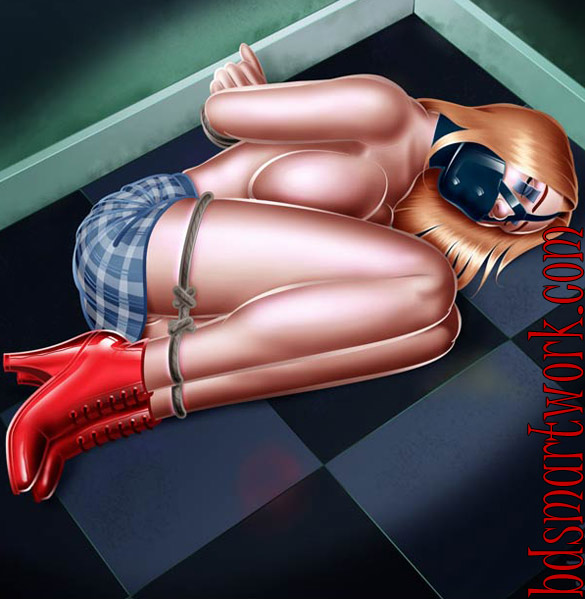 Okay, okay, okay, he thought as he taped her eyes shut with two squares of the industrial sealant, he had to go now or he never would.
Leaving her was the hardest thing he ever did, but he managed it. He walked calmly through the building, the box he had left there now in his arms. He walked through the break room. He walked through the empty office hallways. He walked through the empty lobby. He walked into the studio where they were holding the try-outs. It was filled with the organizers and a line of auditioners. He noticed Claire's mother still talking to the local cop in the corner.
He walked right up to the men and women sitting at the head table and put the box down in front of them.
"Hey guys," he said. "Here's your lunch order."
"Ah," said the boss man. "Punctual as always, Al. Thanks."
The three started to pick out their favorite sandwiches as the deliveryman kept looking at the cop. "Hey," he said mildly. "What's Ted doing here?"
The boss man was already eating. "Missing girl," he said between bites. "Or so her mom says."
"What?" said the deliveryman. "Missing from here?"
"Supposedly one of the hopeful models-slash-actresses," said another.
"Got her application, got her resume, got her picture, but never saw her," said the third.
They were interrupted by the local cop, who approached the group, leaving the distraught mother behind.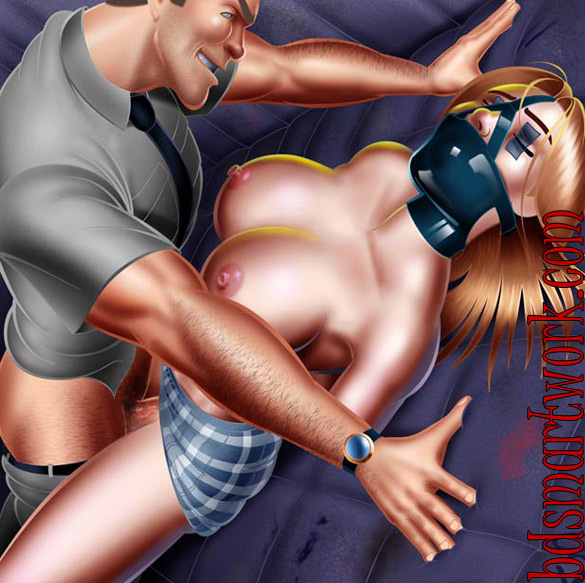 She stirred, but he ignored it, choosing instead to concentrate on forcing his erect cock deep inside her incredibly tight, incredibly sweet cunt.
He grabbed her shoulders and rammed inside her as if he were sledge-hammering a spike. She reacted as if electrocuted. He couldn't tell if she were awake or not, and didn't care. The sensation of her snatch was blinding. Within moments he was ramming and desperately trying not to scream with delirium. Instead he slammed his mouth onto her right tit, suckling like a madman.
She was definitely awake by now, as if that made any difference. She surged, arched, and tried to kick and scream, but it was all useless.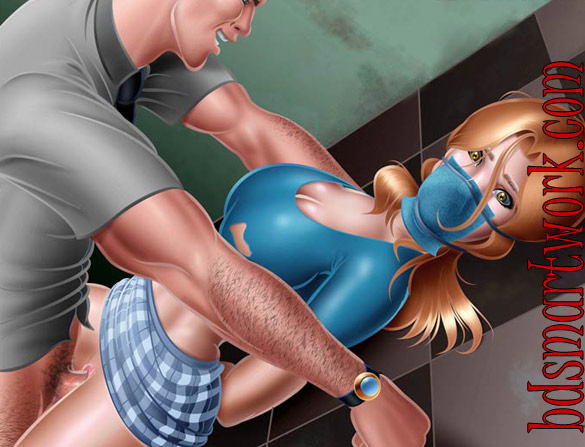 Just a few more seconds, her foggy mind told her. Just a few more moments and they'd find her. They'd save her before he could defile her completely. They'd rescue her from this sex maniac. Just a few scant seconds more…."
A fourth key went into the lock.
"Hey guys," a third voice called. "The cops are here."
The clinking of keys stopped. "Okay," said one. "We'll be right there."
The key turned. The lock popped open. He grabbed Claire by the throat with both hands, buried his cock all the way inside her, and came.
Tears exploded out of the girl's eyes as drool and spit soaked the padding. It coursed down her face and chin, mingling with the sweat that coated her skin and dampened her clothes.
The door didn't open.
They heard footsteps and then the men's room door closing.
He laughed and laughed and laughed as she sobbed and sobbed and sobbed … both silently, their bodies quaking.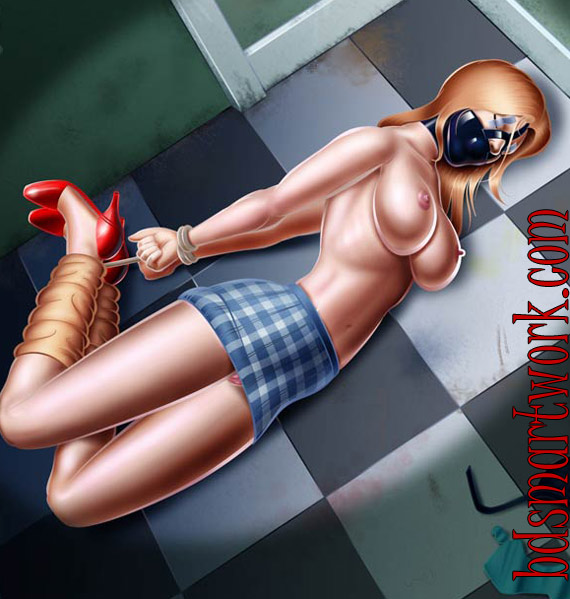 He pulled her hair out of the way, letting it flow out the quarter-melon openings in the thing. He rocked back on his knees to survey his handiwork. Only the top part of her face could be seen through the cunning device. He nodded with satisfaction.
Even when a mouth is efficiently stuffed and covered, noise and vocal communication remains possible … but not if the outside of cheeks and the area around the larynx is stifled. When something, like this thing, is designed to clamp the mouth closed rather than cover a wedge gag, it can be an almost total silencer.
He nearly lost control again. She was so lovely, helpless, victimized, and vulnerable that he was nearly overwhelmed by lust.
He just barely managed to contain himself by carefully tearing open her shirt and cutting off the bra to reveal her magnificent tits.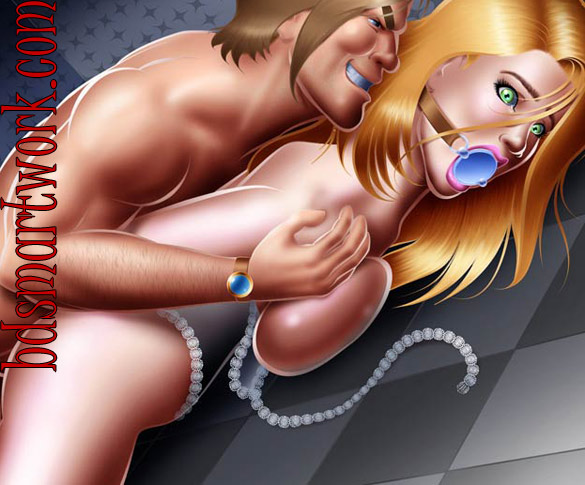 "Hey, chief," Sam said into his phone out in the alley.
"What can I do for you, perp?" the blonde cop asked. He had Kim by the hair, sitting, her back to his front, on his lap.
Her great tits were flouncing out of a red, low-cut, skin-tight minidress she had been forced into, and her mouth invaded and mashed by a padded prod gag. He pulled her tremblingly down onto his cock again as he finished his sentence. "More miscreants to be taught the error of their ways?"
"Yeah," Sam drawled. "Got another one for ya." He thought of Coral, naked, getting brutally humped back in the car with Sean, her mouth and eyes sealed with industrial tape, her wrists and elbows strapped behind her. That image was crowded alongside a comatose Caitlin, white lace stretched across her smeared torso, her ankles cinched to her thighs.
Seth had her on her gagged face on the broom closet floor, fucking her up the ass as her pinioned arms were crushed between them.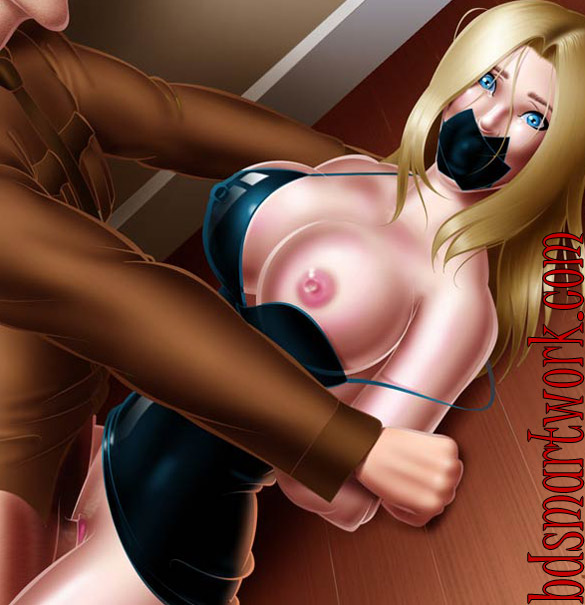 "Okay," said the special squad chief, gripping Kim's left tit. "We'll take care of it." He automatically recorded the relevant info and location as he finished ejaculating into the weeping Asian. "Hey guys," he called, "wrap it up. We got work to do."
His fellow special squanders looked up from where they were fucking Amy and Rebecca.
The once happy blonde writhed on the floor in a black, low-cut, micromini, rubberized latex dress — her wrists cinched and her mouth sealed with black super-adhesive latex tape, her high-heel-booted legs rising and falling like a lazy sledgehammerer as she was screwed. More at megabdsmart.com