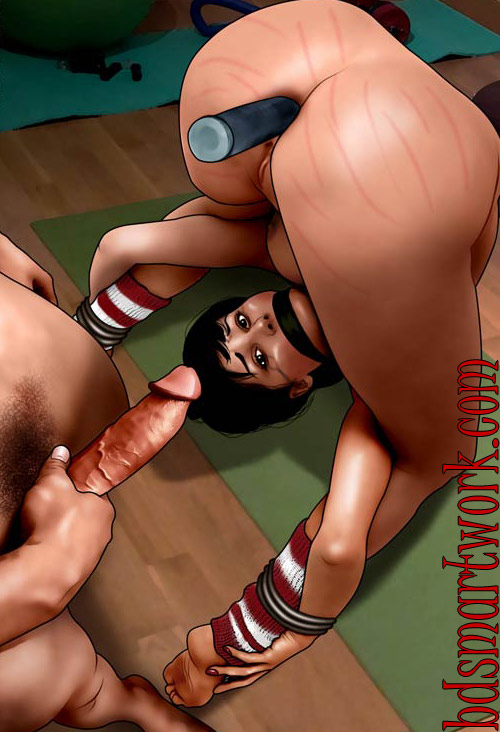 Coach Randy was enjoying the sight of Nancy's pretty face sticking out between her knees, with her big red teary eyes begging him for mercy. Nancy was gorgeous as she was, but the client wanted an anorexic looking slave, so that's what he was going to deliver. The skeletal look never did anything for him though, so he figured he might as well enjoy her while she stilled looked human. Her sweating, quivering skin and those trembling pussy lips were driving him wild. Then there were the livid red cane welts that made framed her perfect fuckholes. He couldn't stand it anymore.
"God damn, it's a shame your buyer wants to shrink that glorious ass! You won't look nearly as sexy when I can see your tailbone." Randy said, pulling out his enormous cock.
"Get ready bitch, this is probably gonna hurt." Randy said, bellying up to the girl. His abs pushed the vibrating dildo deeper into her ass, causing Nancy to begin shrieking and thrashing around in agony. The walls of her pussy were clamping down on his thick, thrusting cock in a vain attempt to keep it from punishing her cervix again.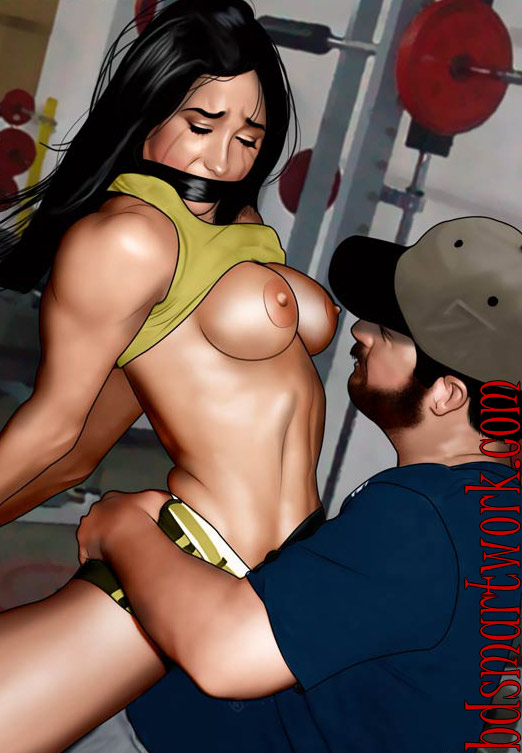 Nadia was an Olympic hopeful for the 100 meter dash when she caught the eye of a very rich sponsor. She was cut from the Olympic team and disappeared shortly afterwards, never to be seen again. At least not by anyone who wasn't fucking her raw.
Thanks to her amazing athletic body the Coachers didn't have to do much more than kidnap her and send her to the buyer, except of course to turn her A-cup tits into C-cup tits. A modification requested by the buyer and now being enjoyed by same.
"Yeah, I'd love to see you sprinting with these sweater puppies!" Larry laughed, pulling up her shirt and exposing the newly expanded tits. Nadia began bawling, and not just from the pain of having her nipples twisted and pulled by Larry's callous fingers. She was crying at the freakishly big tits that were hanging so heavy on her chest, she'd never be able to run again without her ridiculous tits bouncing on her chest. These monsters had violated her in ways she'd never imagined, and were about to violate her in so many other ways…