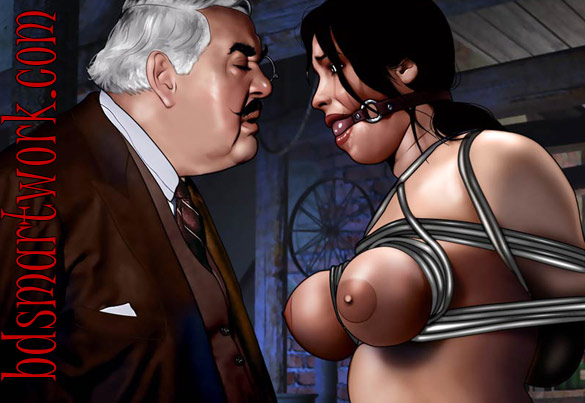 "Noooo! Pleeeaasseee! Not again! PLEASE!" Natalie Hunter screamed as Lord Vicious swung open the door of her cell. "Don't whip me again! Please! I can't take it anymore!"
Every four hours Natalie was dragged out of her cell, strung up naked and shivering in Lord Vicious's dungeon, and then brutally whipped for anywhere from fifteen minutes to an hour. She'd been here for three days, but to her it felt like three years, waiting in the dark for her punishment…
Natalie Hunter was an independent journalist, an investigator, and she was going to take Humphrey Victarion down. She'd been looking into evidence of corruption, backroom deals, or human rights violations at any of the factories he owned. She had no idea how deep Victarion's depravity went: she didn't discover his alter ego, Lord Vicious, until she was trembling naked in his dungeon.
"So you wanted to find my secrets, Ms. Hunter? Well now you have! What do you think, will this make the front page!?" Lord Vicious laughed, lashing Natalie's naked and welted back.
"MMNGGGHHH!" She screamed through the gag. "LLFFFF MEHHHGGG SAAAHKKKK URRRRGHHH OCKKK!"
"Hahah, you want to suck my cock!? Is that what you're asking!?" Lord Vicious asked, wrapping the whip around her chest so that the tip bit into her tender breasts. More >>>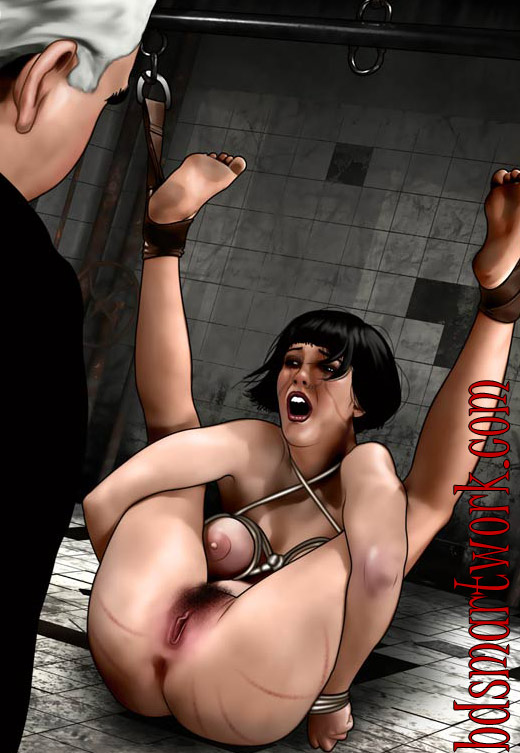 "Please fuck me master! My cunt is burning for your cock! Give this worthless whore the pleasure of your glorious cock!" Gretchen sobbed as soon as Lord Vicious entered her cell. Weeks of intense training had made her humiliating speech almost instinctive, but she still couldn't keep from crying. Her puffy labia were still red and swollen from the fucking he gave her earlier that morning, and were covered with bruises from where is riding crop had punished her tender sex lips.
"I hope you've had time to reflect on the mistakes you made this morning!" Lord Vicious said, gently sliding his fingers through her slippery folds. "I'd hate to have to add more cane welts to that beautiful ass of yours!"
"I have master! I promise! Please, fuck me now!" Gretchen begged. This morning she'd made several mistakes: she hadn't cum together with Lord Vicious, she didn't thank him for fucking her, and she had forgotten to scoop his cum out of her hole and eat it in front of him. She'd been trained to do all these things, but Lord Vicious's fuckings were so intense. He'd settle into a hard, pounding rhythm that would drive his cock against her cervix over and over again, sending spasms through her entire body. He had surprising stamina for an overweight old man.