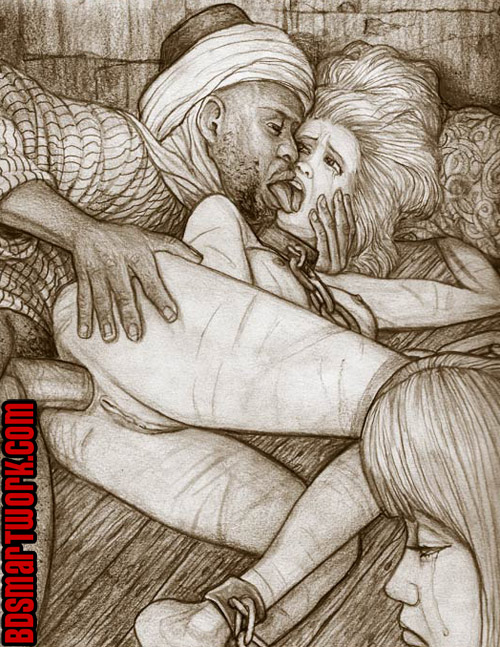 "Ughhhh…Your ass is so tight! Just the way Rahib likes it!" Rahib moaned loudly as he buried his enormous cock, almost thirty centimeters of it, up the hilt in Michelle's protesting rectum. "Tell me it hurts you. Tell me my cock is hurting you!"
"Ohhhh, it hurts, Master! It hurts so much!"
"But you like it, don't you? You like the pain of my esteemed cock, don't you!" Rahib was slamming her ass with full-length thrusts now, shaking her body with the strength of his fucking.
"Master! Yes, Master! I like it! I like it so much!" Michelle answered through teeth clenched in agony….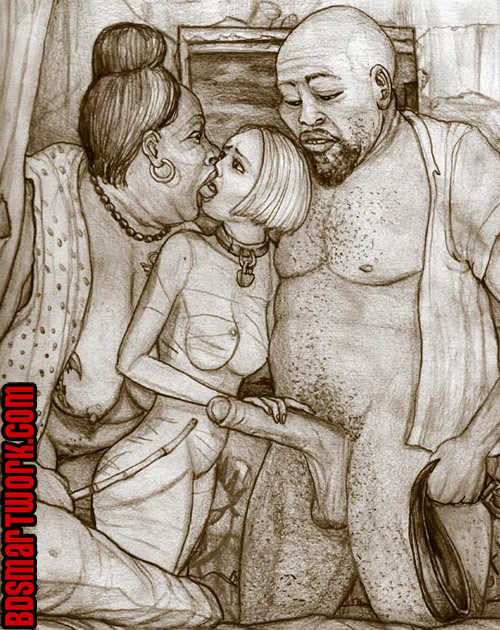 Yeah-h-h..I tell ya this – when you get through takin' Henry's meat, you gonna be able to handle all them other cocks without much trouble.
I mean, there will be a few cocks as big as his, but none of them guys gonna fuck the hell out of ya like my brother Henry here."